Who can use this feature?
Users: team users on Pro plan
All team members on the Pro plan, besides admins, can invite their co-workers to the team. This way the expansion of the team is easier through collaborative efforts. This article explains how other team members, besides admins, can invite their co-workers to the Krisp team they are part of.
To invite your co-workers to the team, follow these steps:
Sign in to your

account dashboard

.
From the Users page, or the left panel click Invite teammates/Invite more teammates.
All team members' emails and statuses, including previously invited users by you (if any) will be listed on the Users page.
Click Invite more teammates and insert the emails of the teammates you want to invite and press enter after each email.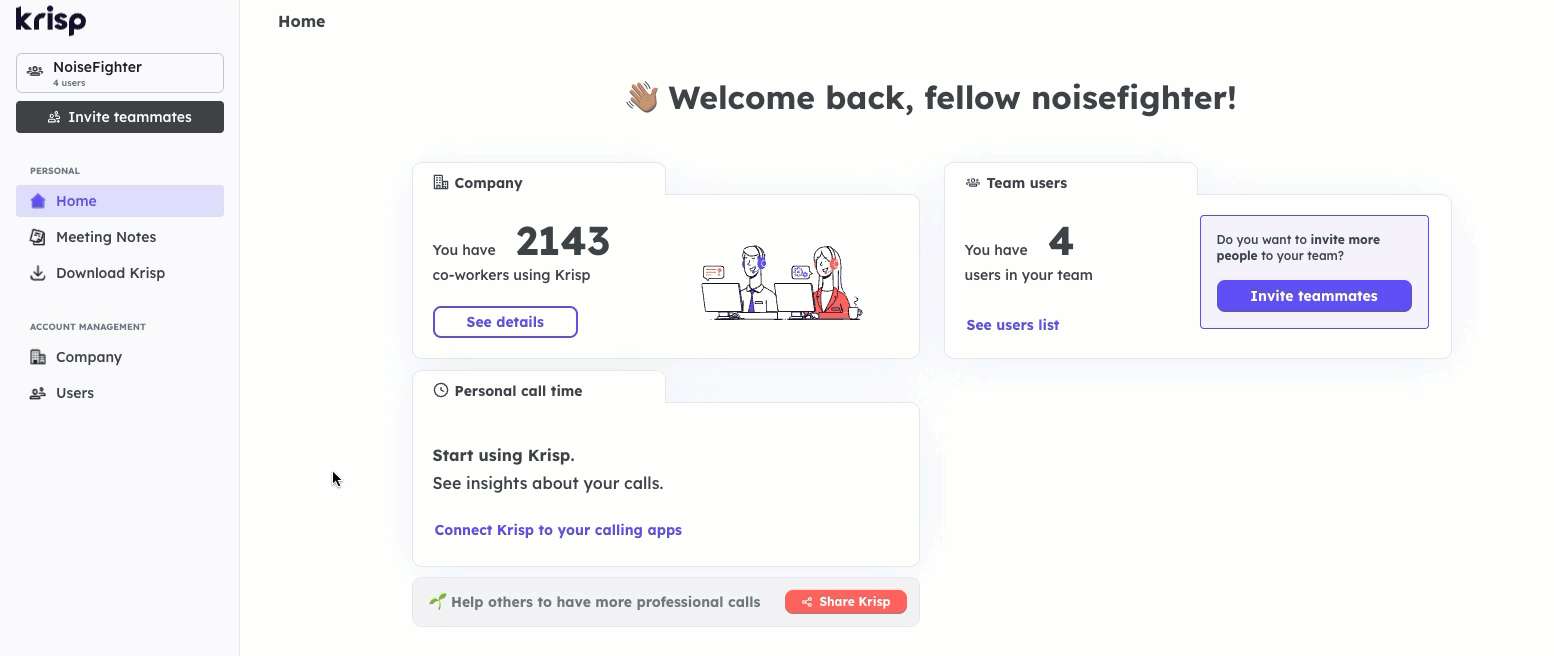 Your invitees will get an email invitation and can join the team right away.
If there are enough empty seats in the team, the invited co-workers will take those up immediately after accepting the invitation. The admins will be notified via email when a new user joins and takes an available seat.
If there are not enough empty seats, the billing method of the team will be charged for additional seats after accepting the invitation.
If the payment goes through successfully, the teammate will immediately occupy the newly purchased seat.
If the payment fails, the team admin is notified via email that the payment failed and the teammate could not join. After the payment method is updated, the teammate needs to be invited again, as the previous link becomes unavailable.
After the teammate accepts the invitation and joins the team, the admins see that user's email in the users' list.
Info
Only admins can remove users from the team. This function isn't available for team users.