Who can face this issue?
Users: users on all plans
Platform: Mac
Sometimes the first-time installation or the update of Krisp desktop app might fail on your Mac device.
The installer might fail to open at all and give you the following message:



Or you will receive the following error: The installation failed.

The installer encountered an error that caused the installation to fail. Contact the software manufacturer for assistance.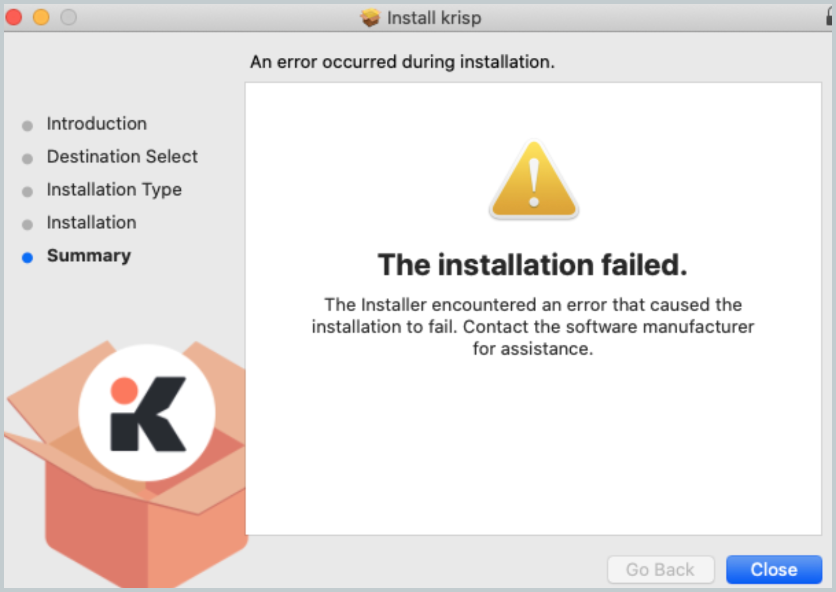 This means that the installer package was damaged in the downloading process. The reason can be the unstable network connection, the specific VPN configurations, or something different.
Locate the latest downloaded installer package (it will most probably be in your Downloads folder).
Remove the file.
Download the latest installation package from account.krisp.ai/apps and re-install it.