If you are seeing this pop-up, it means there has been a potentially suspicious sign-in attempt to the Krisp app through your account dashboard. The system has successfully detected it. You, in your turn, prevented a hacker from malicious actions and from gaining access to your information.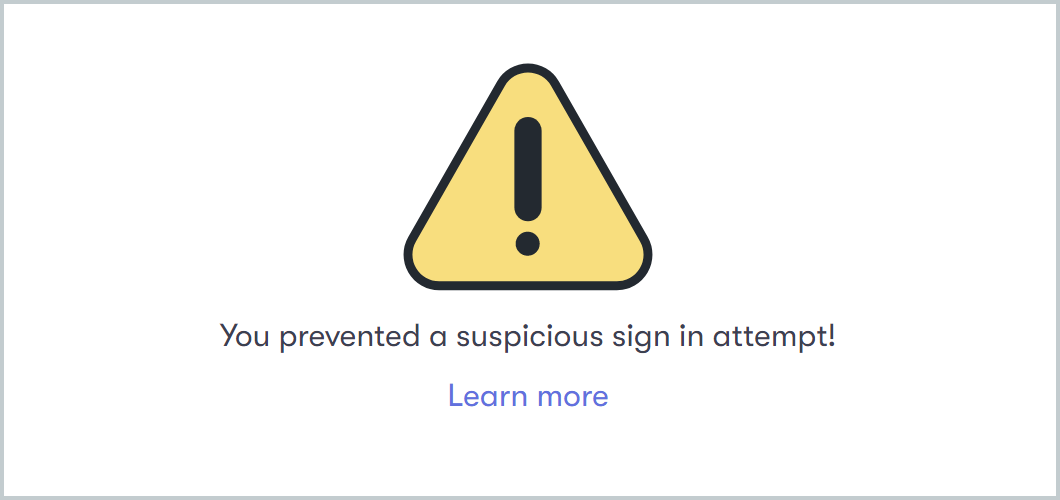 For more secure usage, make sure that you are using the latest version of the Krisp app! Make sure to update to Krisp version 1.31.22 or higher on Mac and 1.31.4 or higher on Windows for a more secure sign-in process.
Hint
Sign out of your Krisp account dashboard on any untrusted device to keep your account safe.