Who can use this?
Users: users on all plans
Platform: Windows
This article will help you make sure that Krisp is installed and running on your device.
Go to Windows Search and type "Krisp" in the search bar. It should find and show the Krisp app.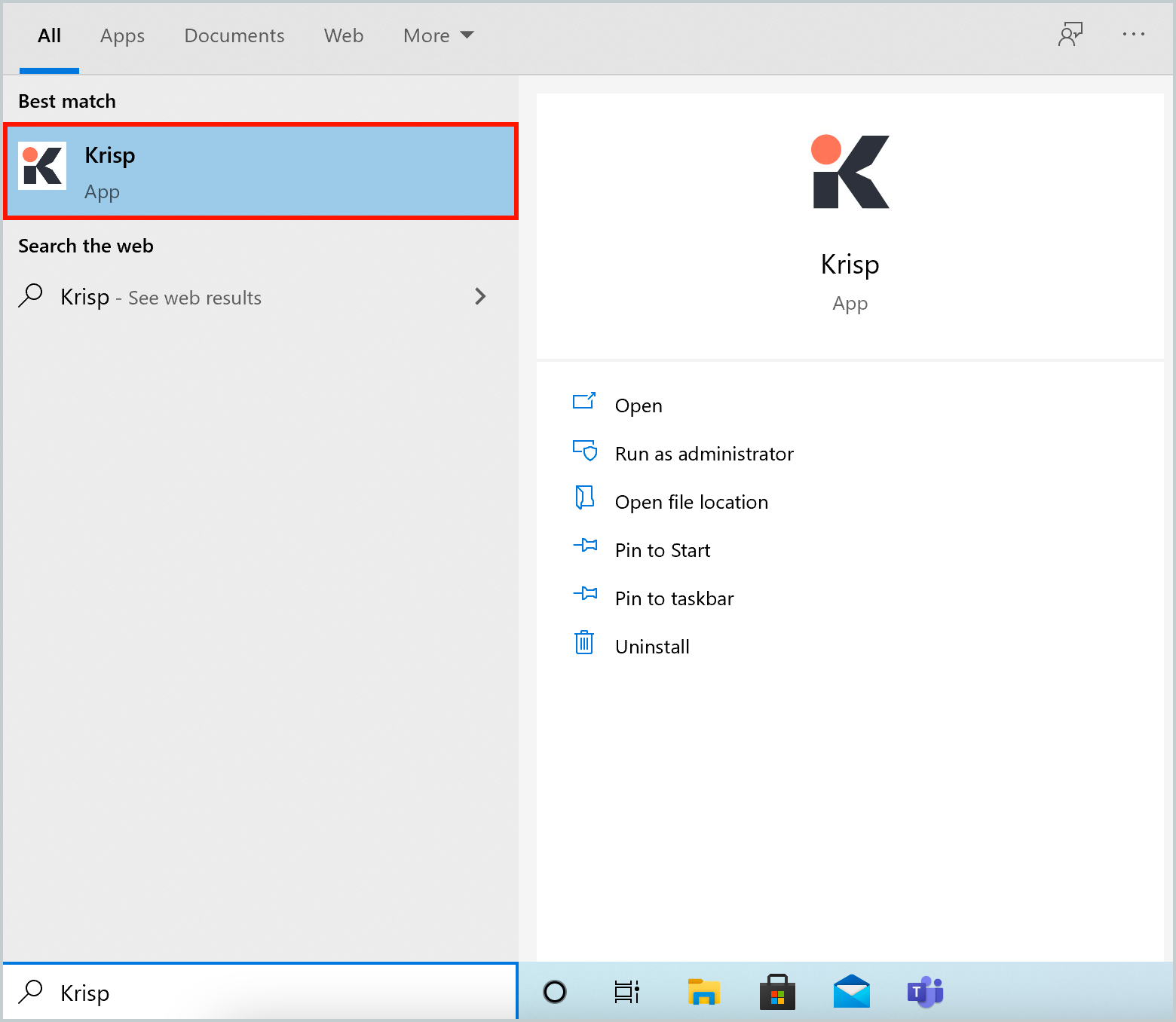 Hit Enter to launch the app.
If Krisp doesn't appear in the Windows Search results, the app might not be installed on your device.
If you have admin rights for the device, check this article for the installation steps.
If you don't have admin rights for your device, ask your administrator to install Krisp on it.
Once Krisp is installed and launched on your Windows device, it will by default open on startup and always run in the background.
To know if Krisp is running on your device, check the taskbar in the lower right corner of your screen. If the Krisp icon is there, it means Krisp is running on your device.
Hint
Click on the up arrow to see all the icons. If Krisp is there, you can drag it to the taskbar and have it always visible to you.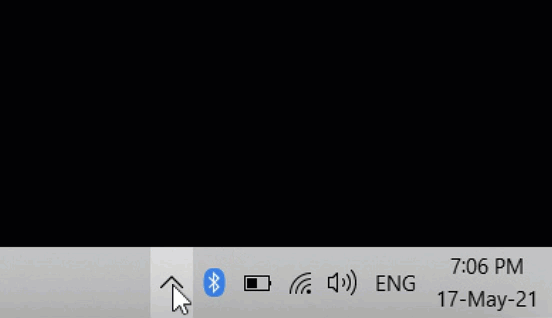 If the Krisp icon is not there, it means the app is either not launched or not installed.
The icon state will hint to you if Krisp is ready to clean the background noise for you. Check the Krisp icon states in this article.
After installing Krisp, make sure to set up it up with your calling app:
Select Krisp as a microphone/speaker device in the calling app audio settings.
Select your physical audio device as a microphone/speaker in the Krisp app.
Check this article for more detailed setup instructions.