Who can face this issue?
Users: users on all plans
Platform: Mac, Windows, Web
Sometimes you might get an "Error during authentication: CODE xxxxxxxxx" error message on the upper right corner when trying to sign in to your Krisp web account. The sign-in process will fail.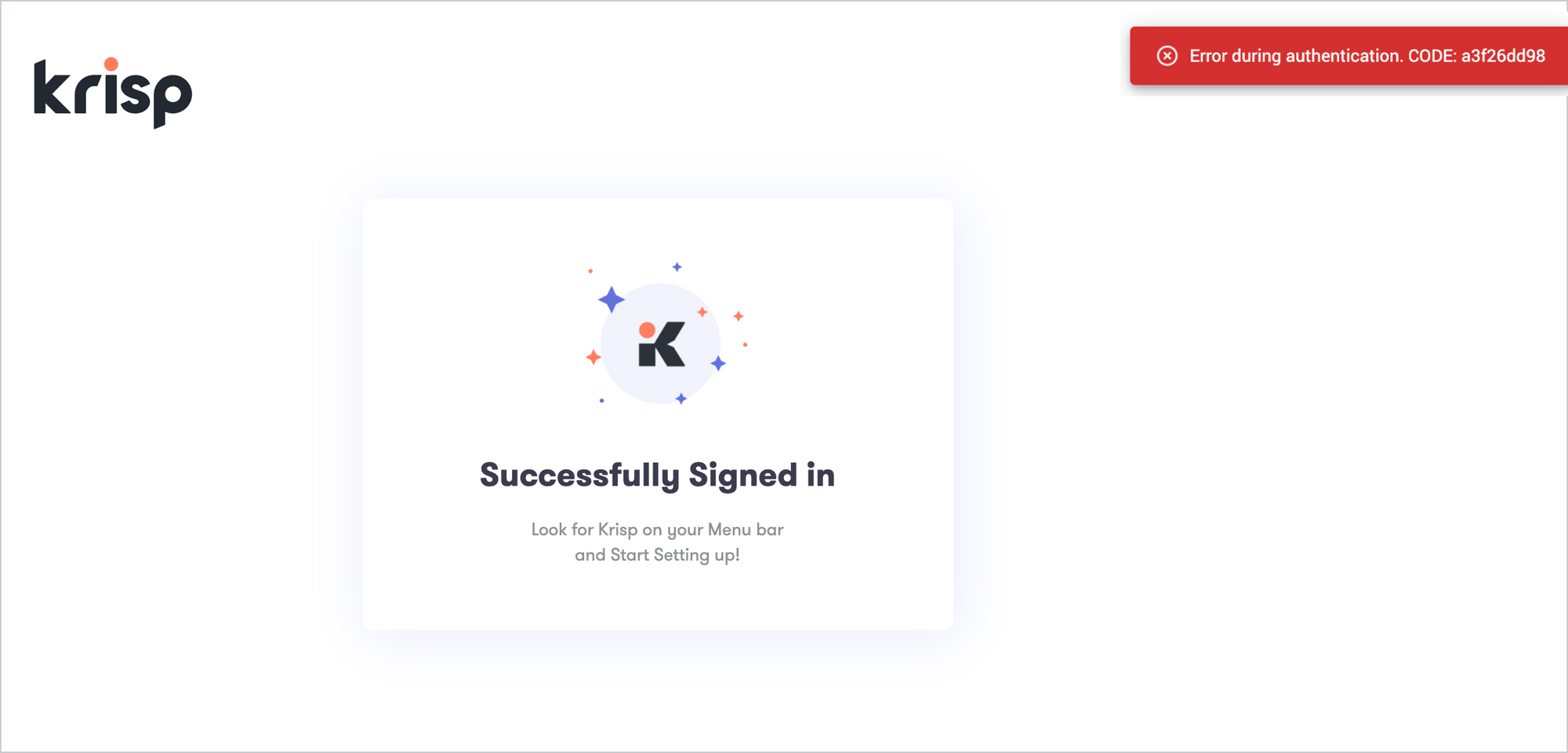 Meanwhile, you'll see this screen on the Krisp app: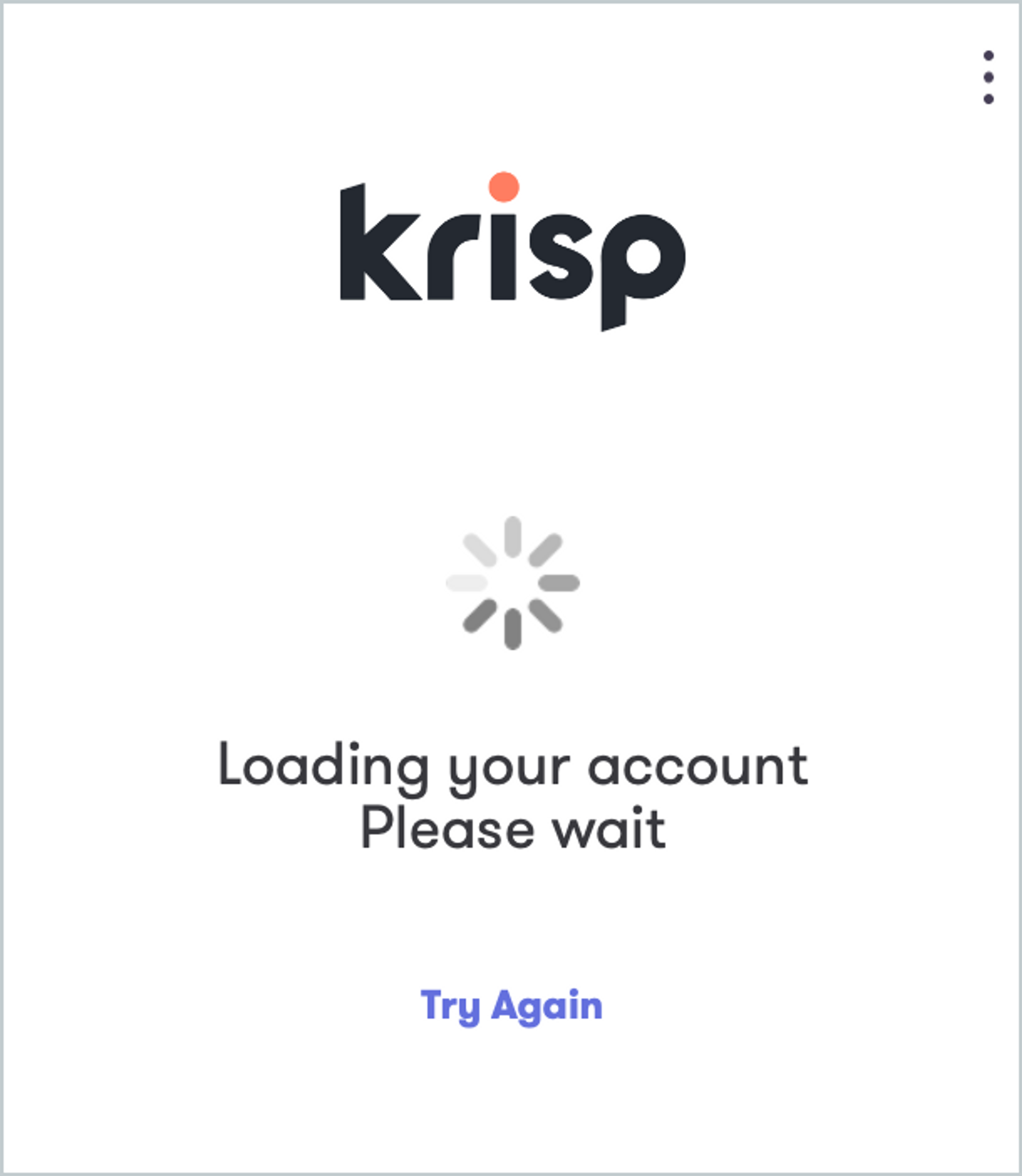 This issue may happen when the Krisp app installation ID doesn't reach the server and your account data isn't synced. There might be different scenarios causing the issue. The below-mentioned workaround would help to fix the issue.
Following these steps will help you to fix the issue and successfully sign in to your account:
Quit the Krisp app.


Sign out from your web account and close your browser.
Open Krisp app and Sign in.
After completing the mentioned steps you'll be able to successfully sign in to your account.
If the mentioned steps don't help and you're getting the same error, send us a report from your Krisp on Mac/Windows as mentioned here.